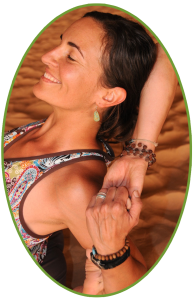 EXPAND into Vibrant Living is a 10 month course for students who have participated in the 10 week EMBODY Ease Course and want to continue the momentum. We start in August and go through May with bi-weekly phone calls, laser coaching, guest teachers and online workshops. Each month has a theme with related contemplative and daily practices, reading assignments and homework. This course is about cultivating vibrancy and keeping momentum with a dynamic and supportive group. You will be invited to participate in 2, day-long retreats in Prescott, Arizona. Register now, space is limited.
August – Making Space for Transformation
The art and science of tidying up holds great power and we'll use it to tone set for the year. Clear your home and office space to create room for your future self to evolve.
September – Ayurvedic Wisdom
We will review and go deeper into our understanding of the energetic qualities of nature and how they are showing up in our lives (i.e. the gunas and the doshas). This awareness will assist us in cultivating greater balance day after day.
October – Rejuvenate
The fall is a great time to cleanse and release the heat of the summer. We will support each other in our individualized approaches to what it means to "rejuvenate" this time of year.
November – Retreat and Reflect
We will carve out a day to meet in person or faciliate a retreat on your own for reviewing the year and visioning and planning into the future. Your intentions for 2017 don't start on New Years Eve.
December – Winter Traditions
The nights are long and the days short. There is a lot of energy around the holidays. This month will be about stepping into our authenticity and enjoying the holidays and not losing ourselves in the process.
January – Clarify Vision
We'll spend a little more time planning and launching our new year this month. Really making sure we have put in place all the little and big support systems we need to create the momentum necessary to carry us through the year.
February – Expand Prana
This will be a month focused on tejas, aligning with the light and the movement of the breath with our body. We'll explore diverse ways of moving the body and explore breathing techniques to cultivate balance and vibrancy
March – Nourish Yourself
There are many ways to nourish yourself and this whole course is truly about just that, but this month we'll expand into "what's next" in our health momentum and what do we need to keep doing, do less of to create greater balance and vibrancy. This is another optimal time of year to cleanse.
April – Seasonal Wisdom
We will review the year and the seasonal rhythms and organize our recipes and habits around what is best for us as seasons change.
May – EXPAND into your future
Our final month will be about setting ourselves up for success as we honor our own personal and group trajectory. We will identify our wise counsel and the ways we need to continue to evolve into our vibrant selves.
 -----
Rachel Peters is a mother, wife, teacher, wellness advocate, and lover of wild places. As a certified Yoga Health Coach she offers online and local educational and action-oriented programs for women who are ready to get clear in their minds, light in their bodies and thrive in their lives. She is the founder of the Easeful Living Community and leads yoga workshops and yoga teacher training in the Prescott area. She is dedicated to working with women change the trajectory of their lives in body, mind, and heart in real-time.